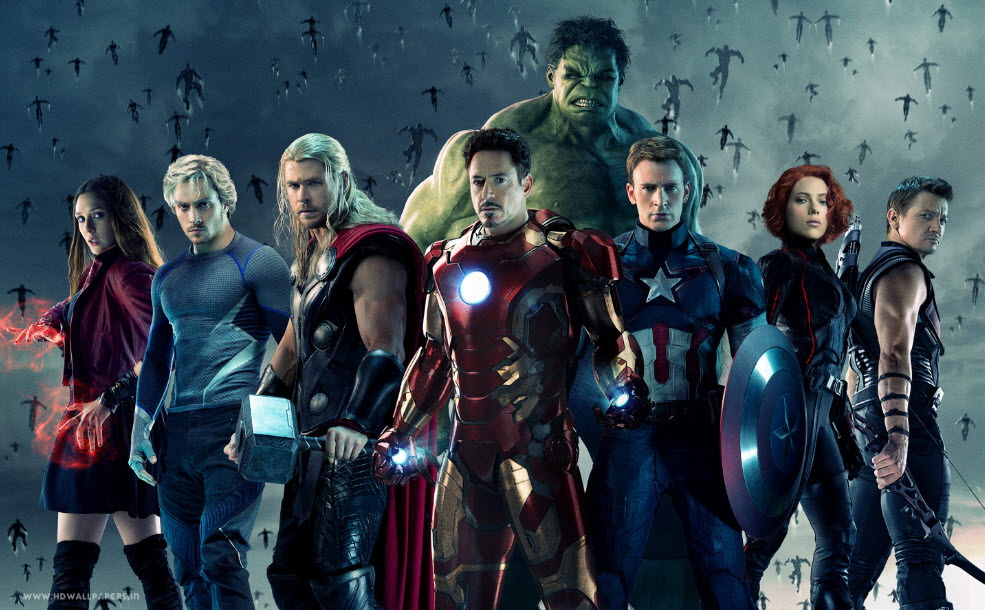 If you like to see Action, Science fiction, and famous stars in one movie then Avengers is the best there is. Marvel is doing their best to provide ultimate entertainment to their viewers from very long time and Avengers is their best product. I watched it in AVX 3D, from the very first scene their 3D effects took control over my mind and till the last scene I was feeling that I am inside the marvel universe. I was not expecting Avengers Age of Ultron to be this good. This time Marvel have break all record of awesomeness. Director Joss Whedon done amazing job by coherently mixing subplots to maintain the excitement and interest of the viewers. The way they mix comedy, romance, action, and friendship is master piece of class. Avengers Age of Ultron surprised their viewers with the romance of Banner and Romanoff. Also the Family of Hawkeye was unexpected because Hawkeye is making his mark among this Super Hero team with bow and arrows and I did not expect that he can afford to have a family.
It all begins when Team Avengers attacks Hydra Base to retrieve Loki's Scepter and Scarlet Witch played with Tony's Mind to avenge the death of her parents from Stark. After retrieving Scepter tony used it to build Ultron to help Humanity but Ultron turn out to be Evil and decided to destroy this world.
Marvel introduced some new characters in this movie which is quite refreshing. Marvel universe is full of amazing characters and it is always nice to see them in motion pictures. Quick Silver and Scarlet Witch played very important part in this movie and the actors done amazing job. Among this big cast I found Claudia Kim (Dr. Helen Cho) most attractive, after this movie I just fell in Love with her ;). When I am discussing new characters I cannot forget "Vision" who is the best Addition in Avengers. He played amazing part in the movie and my interest was at peak in all the Vision related scenes. The Funniest part was when Captain America and Iron Man failed badly to lift MJOLNIR (Thor's Hammer) but Vision lifted it without a sweat.
All in all I rate Avengers Age of Ultron 10/10 and I guess this is the best movie of this year. Well done Team Avengers for make this amazing entertainment package. I am waiting for the third movie of this series.