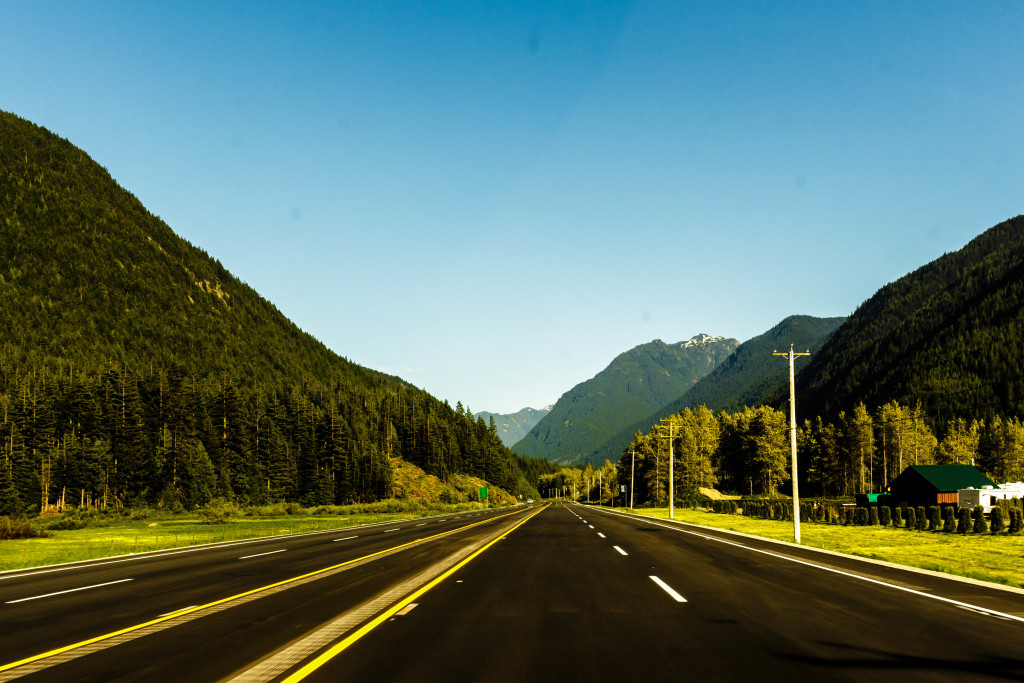 It all begins on 29th May, when I decided to visit Penticton for my birthday with my best friend. It was hot day, weather was dusty and light was too white which is not ideal for photography. After analysing weather conditions I realized that this trip won't give me any good photographs so I was more focused towards adventure and fun. As usual after crossing "Hope" we lost network reception but scenery was beautiful so we were not bothered by this limitation. We made our first stop at manning park where I wanted to shoot some wild life.
Manning Park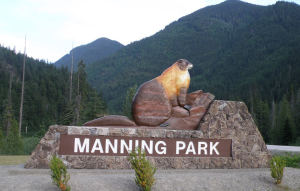 Manning Park is a provincial park in British Columbia, Canada. The park was named in memory of Ernest Callaway Manning, Chief Forester of British Columbia from 1936 to 1941. Over 206 species of birds and 63 species of mammals living in Manning Park. Travellers can see wildlife and birds along alpine trails and meadows, as well as Lightning Lake, the edge of the Similkameen River and the park day-use areas. But Manning Park is more famous for Family of Animals – Loon, Eagle, Bear, Deer, Wolf, Cougar, and Lynx. The park has a large variety of walking and hiking trails which range anywhere from a 15-minute walk to a 5 or 6 day hike. Several major rivers passes through Manning Park such as Skagit River, Sumallo River, Skaist River, Similkameen River, and Okanagan River. Very famous Lightning Lake in Manning Park is often used for non-motorized water sports, such as canoeing, kayaking, and fishing. Rentals are available at the lake for canoes, rowboats, kayaks and stand-up paddle boards. [1]

Manning Park is Ideal location for some serious adventure but our destination was Penticton that's why we just assigned three hours slot of our journey to Manning Park. I will go there some other day with group of adventurers who are willing to take some serious risks. In our small expedition we saw bears, Deer and eagles. The worst part was that I broke my telephoto lens and that's why I wasn't able to shoot good moments with animals. Anyway somehow I managed to capture few snaps of bears and deer. We saw some people biking near that area and for fun we start calling them "Meal on Wheel".
After Manning Park we start pacing towards Penticton because I have to reach Penticton before sunset and luckily we reached Penticton on time and I managed to capture some amazing pictures.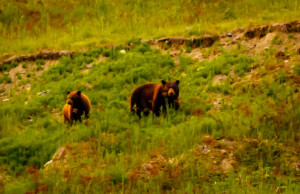 Penticton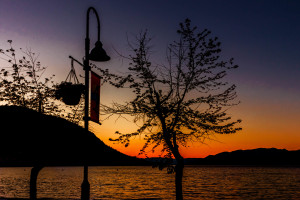 Penticton is a city in the Okanagan Valley of the Southern Interior of British Columbia, Canada, situated between Okanagan and Skaha Lakes. According to the last cencus the population of this city was 43,313. The name Penticton is derived from a word in the Okanagan language. It is conventionally translated as "a place to stay forever" but is actually a reference to the year-round flow of Okanagan Lake through Penticton where it enters Skaha Lake. Penticton is home to recreational opportunities such as skiing at the Apex Mountain Resort ski area, boating and fishing on Skaha Lake and Okanagan Lake. There is golfing on the area's many courses, as well as hiking or biking the Kettle Valley Railway Trail, and rock climbing at Skaha Bluffs. Penticton is home to the BCHL hockey team Penticton Vees who play throughout the winter months, as well as the PCSL soccer team Penticton Pinnacles, who play from May until July. According to SkyscraperPage, there are eight notable buildings in Penticton, the largest of which are the Lakeshore buildings, which contains 15 floors. [2]

We reached there at dusk and I fell in love with Penticton at first sight. Sky was red and I captured some of my best shots of my life. We stayed in Penticton Lake Side resort which is the best resort in town, I recommend to stay in this resort if you ever decide to visit Penticton. They have amazing bar/club which is full of friendly and beautiful local crowed. We have some funny but embarrassing stories which I will not share with anyone :D. Next day after some city photography we decided to go off-road to make this trip more adventures and that was the biggest mistake of our life, because we assume our BMW X5 is good enough for such an adventure and trust me it is not. If you ever decide to off-road in X5 then don't do it. We are very disappointed with this BMW truck. Anyway we were driving somewhere in Okanagan and we saw one off-Road track and we decided to take this route, after 5 minutes of driving we crossed half feet deep water pond and then somehow water manage to went in the engine and seized it.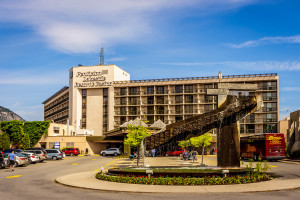 Fear from our last adventure came true this time. Now we are out of cellular reception, Car satellite phone was missing, Car was on parking break, we were out of food, and no sign of civilization around us. We left our car there and start walking to find help. Our first obstacle was that water pond and the only way to go other side is to cross it on foot. Anyway after walking with wet shoes we managed to reach highway, we thought we are now at highway someone will help us but after wasting half an hour on highway with help sign we realized no one is going to help us in this wild. We start walking on the highway to look for a town, after 3 hours of walking we reached somewhere and when we were about to die with hunger we saw a local pub we ran in there had lunch there and couple of drinks. After getting our energy back we asked a local tow truck driver to go with us and tow our car and he agree to go there with us. If you are thinking that we are out misery now then you are wrong, it is just the beginning of our troubles because when we reached there his truck was not sufficient enough to go off-road and tow our truck at the same time so he left us there and he said he will send someone back to help us. Now we were on our own and our only shelter was sky, since our phones were out of battery and reception we didn't know what to do in this situation except cry for help. While we were waiting we hear some rattles and I read somewhere that this area is infected with rattlesnakes, thank God they didn't show up in front of us. Anyway after hours of wait two great people finally arrived there with their heavy trucks and they managed to tow our truck from that pit. Well after getting on highway we start our journey back home in that tow truck. Driver was great he showed many spots and told us many stories about that area and he also warned us about Lynx and Cougars and bears in that area.

After six hours journey in that tow truck we finally reached Vancouver it was late so we asked our Messiah (truck driver) to stay at our place. Next day we went to Brian Jessel to claim our warranty and they said Warranty does not cover engine damage, although there was some leakage in their pipes otherwise half feet of water is not hazardous for any SUV. And they gave us the bill of $28,000 to fix our Engine.
All in all it was a good experience, we learn some valuable lessons about life, friendship, humanity, survival, trucks, and off-roading. Although it cost us a lot and we lost all our savings to fix this truck, but my moral is high and can't wait to go out in the wild again.
References