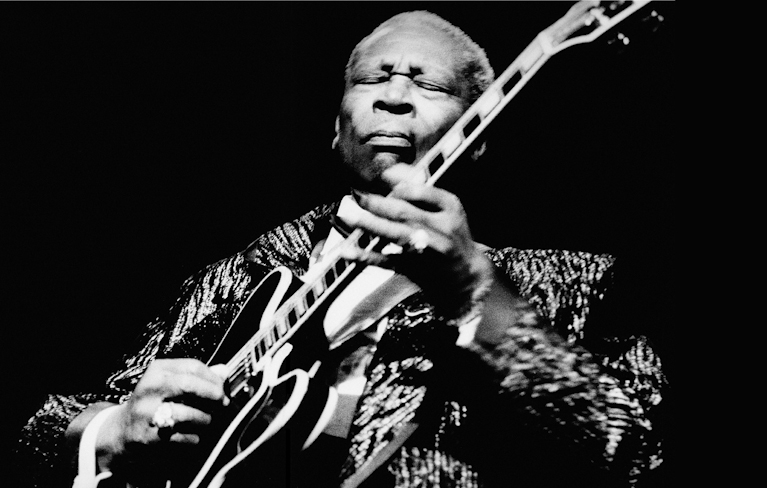 Born in Mississippi,
died as a legend,
worked hard all his life,
And become the king of blues.
He sang his first song in Church,
He started his career in the house of lord,
He has now left this world,
And he's playing his songs in Heaven.
He felt the blues,
Earned his bones,
Brought Lucille
along for the ride.
We shake loose these chains,
and we realize the past has it all together,
Indianola weather along the cotton fields.
Passion and pain
Sweat and blood from the vein,
That's the blues in BB's name.
He taught everyone how to play music,
He defines the meaning of music,
As his name he is the king of Music.
People in this world are sad today,
But all souls in Heaven are Amused,
Tonight we are crying,
But angles are rolling.
This World will miss his presence,
But his Music will stay alive forever,
Even though he left us alone,
but his music will rock us forever.
Written By
SYD & Michael Liuzza